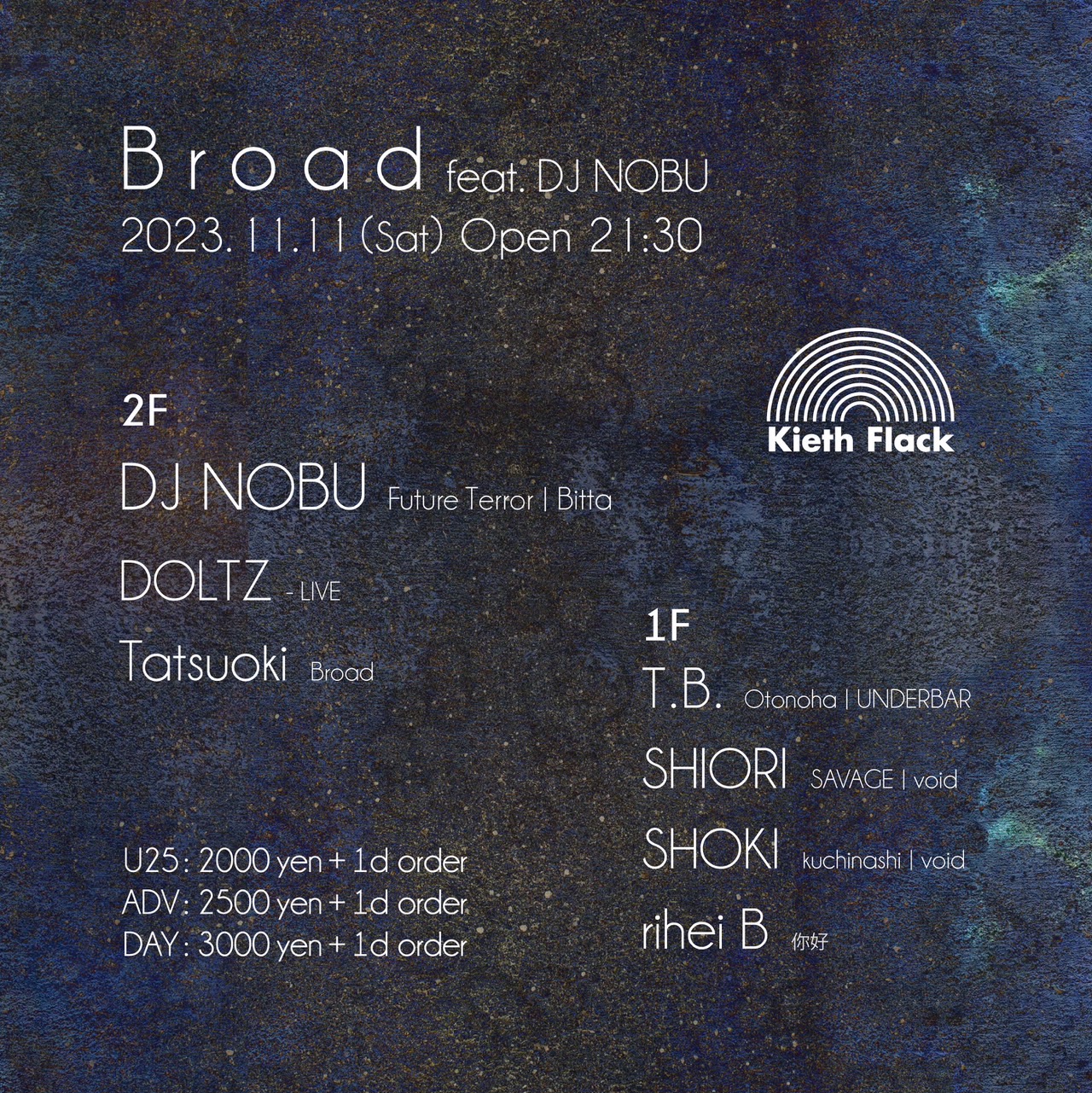 2023.11.11 (土)
Broad feat. DJ NOBU
[2F]
CAST: DJ NOBU (Future Terror | Bitta), DOLTZ - LIVE, Tatsuoki (Broad)

[1F]
■DJ: T.B. (Otonoha | UNDERBAR), SHIORI (SAVAGE | void), SHOKI (kuchinashi | void), rihei B (你好)
@ KIETH FLACK 1F & 2F
ADV ¥2,500 (1drink order) // DAY ¥3,000 (1drink order)
★25歳以下の方は身分証提示にて ¥2,000 (1drink order)でご入場できます!!
OPEN 21:30
ABOUT EVENT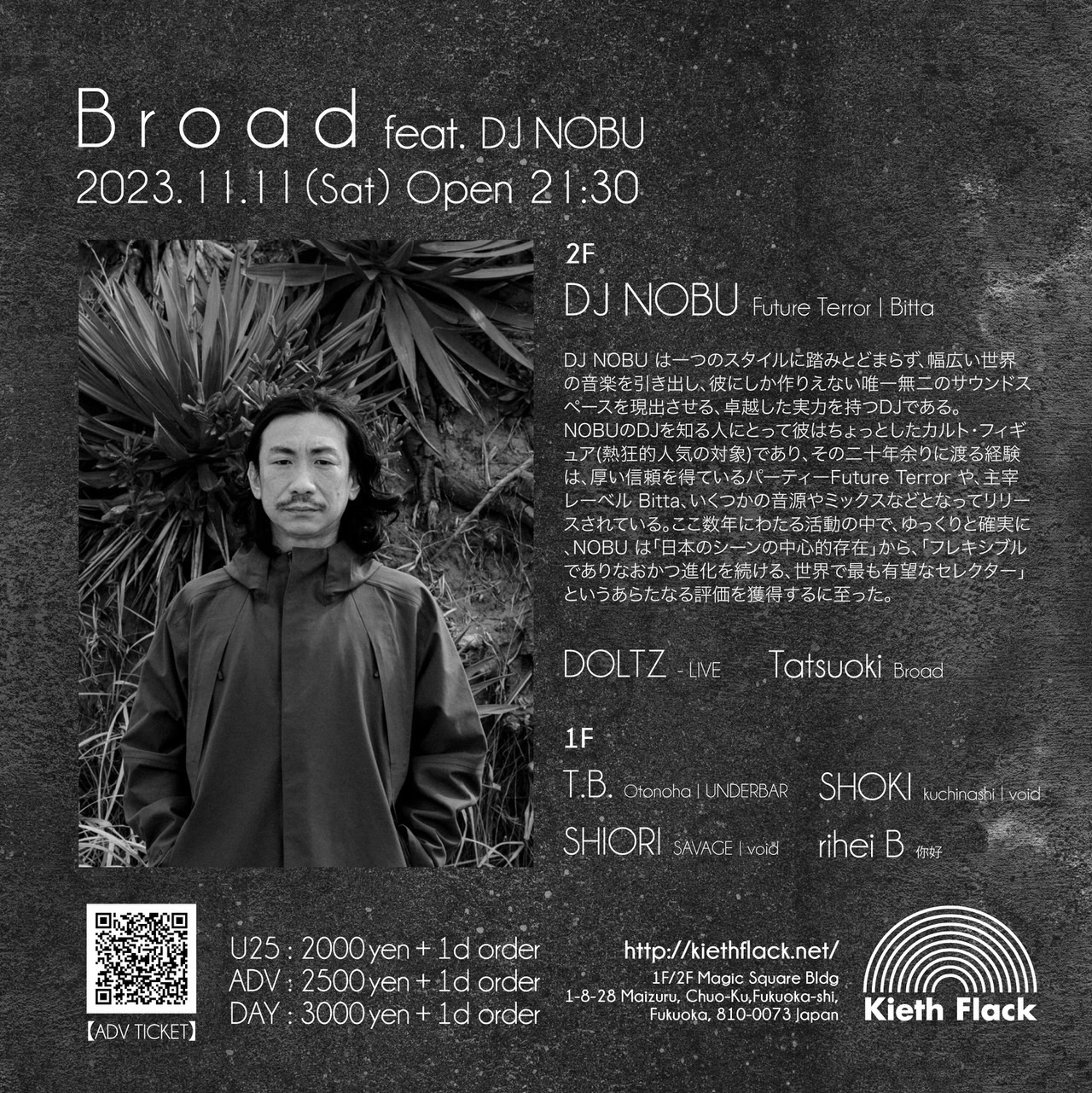 Japan's DJ Nobu is a DJ with no fixed style, but instead a very real ability to draw on a wide world of music and cook up his oose who know, and his decades of experience all get distilled at his acclaimed party Future Terror, his label Bitta and his few choice production outings.
All of this has slowly but surely turned him from being one of Japan's, to one of the world's, most in demand selectors who is famously flexible and ever evolving.