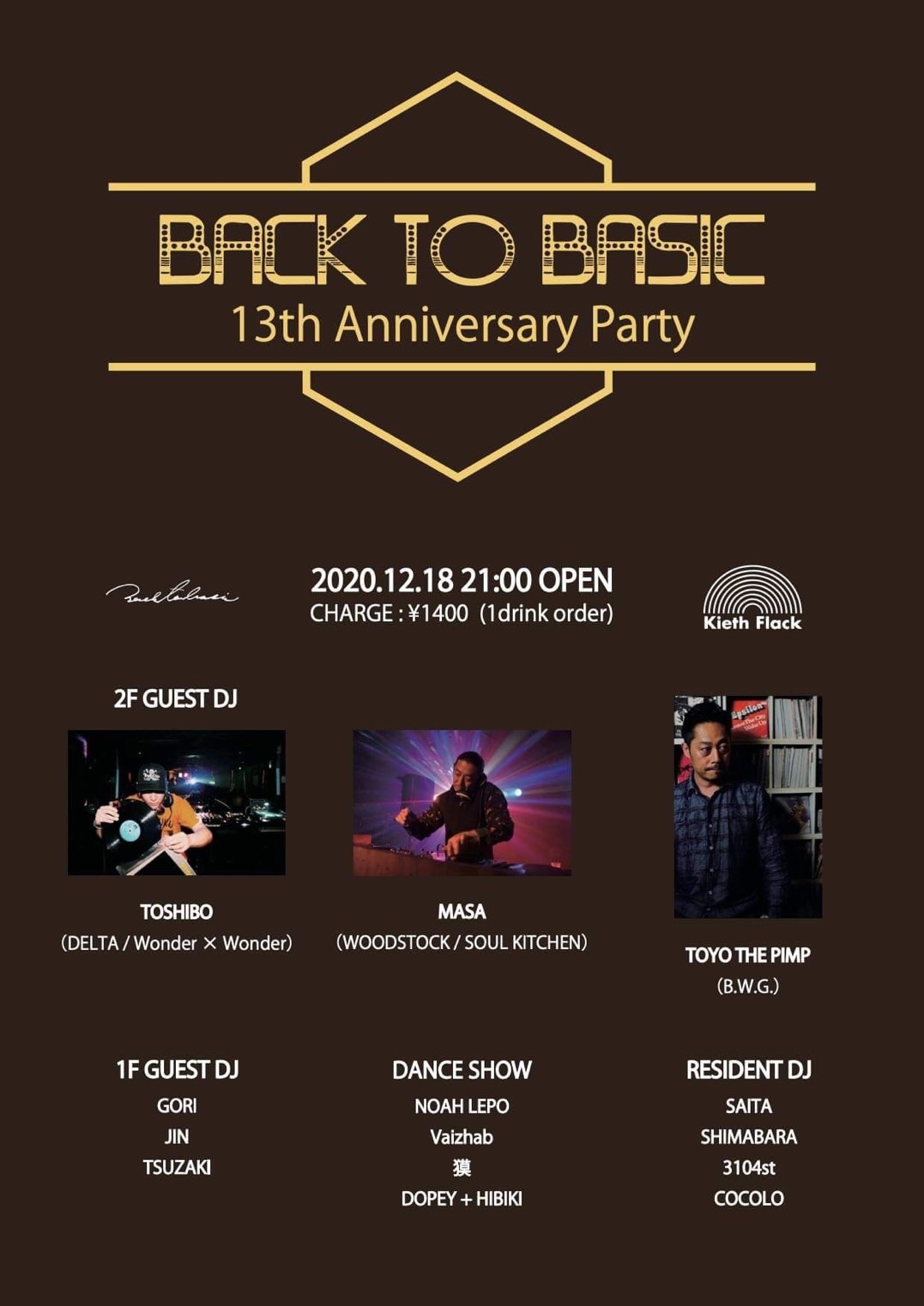 2020.12.18 (金)
BACK TO BASIC 13th Anniversary Party!!
[2F]
■Guest DJ: TOSHIBO (DELTA / Wonder × Wonder), MASA (WOODSTOCK / SOUL KITCHEN), TOYO THE PIMP (B.W.G.)
■DJ: SAITA, 3104st
■Dance Showcese: NOAH LEPO

[1F]
■Guest DJ: GORI, JIN, TSUZAKI
■DJ: SHIMABARA, COCOLO
■Dance Showcese: Vaizhab, 獏, DOPEY + HIBIKI
@ KIETH FLACK
Warning: Invalid argument supplied for foreach() in /home/ss434892/kiethflack.net/public_html/wp-content/themes/base_theme/tribe-events/single-event.php on line 62

¥1,400 (1drink order)

22:00に変更になりました!!